The Mosaic Space Team
John Pryzibilla BA Hons, ATEMF - Managing Director & Chief Consultant

John has 15 years' experience as a Consultant to higher education institutions internationally. He has an extensive background in universities, educational technology, communications and computing. His past university roles have included Quality Manager at the University of Adelaide and Senior Assistant Registrar (Systems) at the University of South Australia, where he initiated a number of innovative student-related systems developments. John has chaired several sector-wide committees in Australian higher education, and regularly contributes to higher education conferences in Australia, the UK and USA. His experience in matters of university space management led to the development of an expanded set of timetable benchmark measures that are being trialed and studied at a number of institutions. He has been recognised as a Fellow of the Association of Tertiary Education Management, and is a member of the UK Association of University Administrators.
Nadia Tarasenko BCom, DipProjMgt, CertIVT&A, ATEM – Senior Consultant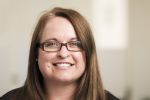 Nadia is an experienced data analyst and project manager with over 15 years' experience in the tertiary education administration sector. In her role as data analyst, she has developed processes and systems to extract and analyse financial, enrolment and resource data to support better management and business decision making. She has worked on complex systems based projects including systems data integration and e-commerce projects. She is proficient in a wide range of software, including Syllabus Plus, SAP PeopleSoft, PowerBuilder, SQL Server Management Studio and in-house Proprietary Software.
Michael Neale MBus (Research) BBus (Marketing) GAICD FAMI CPMe – Chair, Advisory Board
Michael Neale is Chair of the Mosaic Space Advisory Board which provides long term strategic business advice to the directors of the company. In this respect, Michael plays a key role in the fabric of the business. He has also had a long association with Mosaic Space in the capacity of strategic marketing consultant bringing his diverse strategic marketing experience from a number of industries to look at our marketing strategy in new ways.
Michael Neale is Managing Director and Principal Consultant of Literally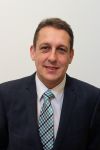 Brilliant, a strategic marketing consultancy company. Prior to this, he had a highly successful career in client-side strategic marketing in significant roles including Director of Marketing at ERA Technology in the UK, Director of Marketing and Strategic Communications at the University of Adelaide and Chief Marketing Officer for the San Remo food group, one of the most successful Australian owned food businesses.
Michael is currently also Chair of the Acoufelt Advisory Board, a leading acoustic materials group, and the Chair of the Bay to Birdwood, widely recognised as one of the great historic motoring events in the world. He has previously sat on the council of St Peter's Cathedral, the board of the University of Adelaide Alumni Association, advisory boards for the BCom and BMedia degrees at the University of Adelaide and has served on numerous other not-for-profit and charity organisations.
Paul Young MACS CP– Software Development Manager
Paul is a Certified Professional with the Australian Computer Society with over 25 years' experience leading technical teams supporting networks from small to large business and government. He has extensive systems design and support experience with Windows desktop (XP/7/10) and Server (2000/2008/2012/2016), Microsoft SQL Server, SCCM, Active Directory, virtualization (VMWare and Hyper-V) and endpoint protection.
Paul is Managing Director of R&J Consulting services which provides specialist security, network protection and ICT Systems consultancy services.
Liz Pryzibilla BA (CommStud), MBus (AdminMan) – Director & Consultant
Liz has over 20 years' experience in universities, working in both academic and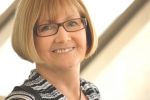 professional units. Immediately prior to her engagement with Mosaic Space, Liz spent 15 years as Director for the Centre of Professional and Continuing Education, which included the English Language Centre, at the University of Adelaide. She has current and relevant experience in managing academic and professional staff, and managing projects within a university structure. Her strengths include excellent communication and strategy skills, and a broad knowledge of higher education internationally. As a consultant, she has undertaken a range of reviews, surveys and audits.
Sarah Lynds BArchSt, BArch, MBA – Consultant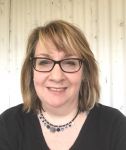 Sarah is an experienced space planner, program analyst and project manager with over 20 years' experience in facilities management and capital development within the higher education sector. In her role as Senior Program Analyst for the University of South Australia, Sarah developed the university's space management and planning guidelines, managed the development of campus master plans, provided space utilisation reporting and was involved in the development of the space module within the integrated workplace management system (FM Interact).